High-Density Polyethylene
Typical applications for HDPE pipe are: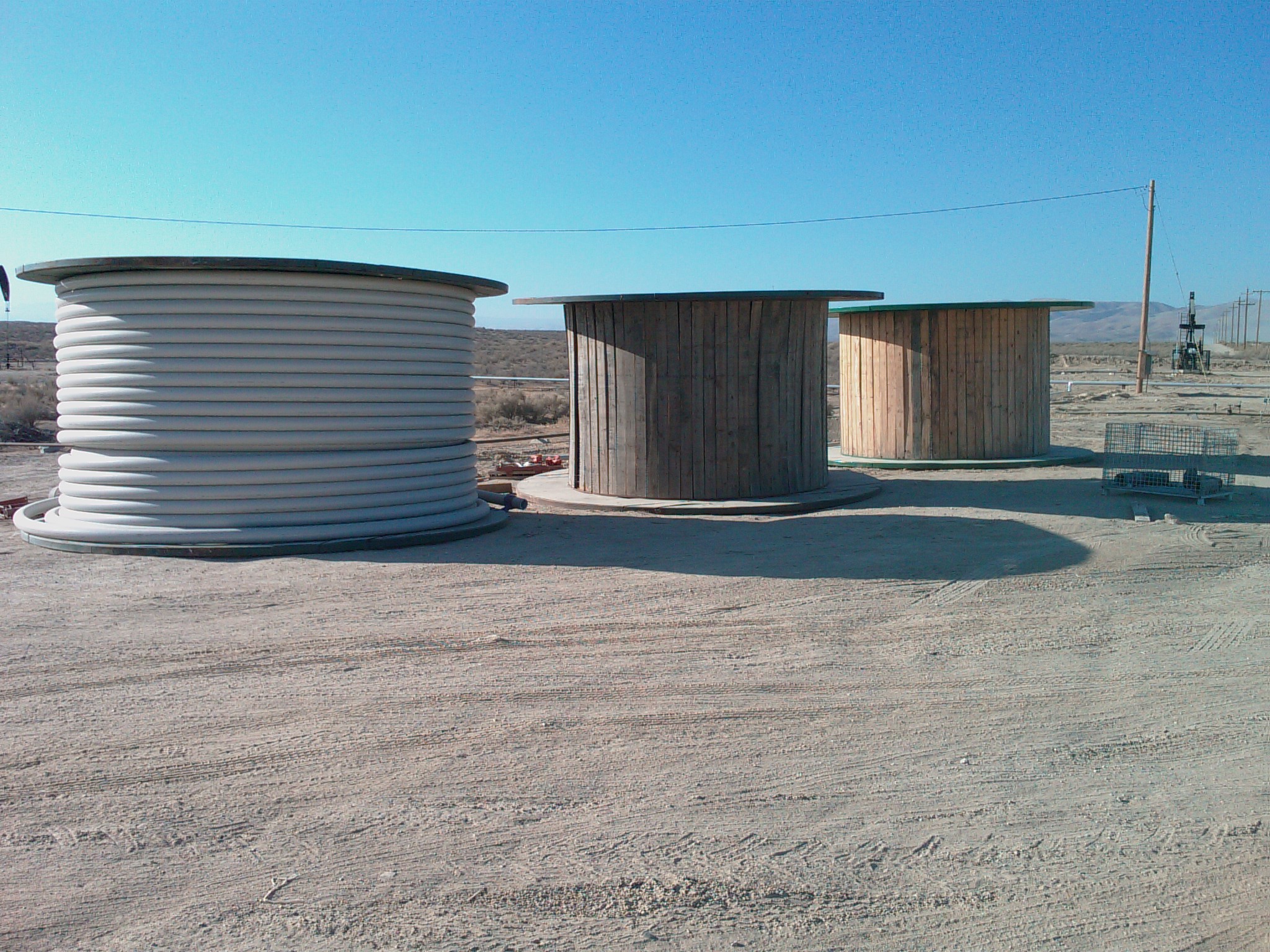 HDPE Rolls
Buried Gas Distribution / Gathering Systems
Gravity Drains
Low Pressure Water
Chemical Transfer Lines
Plastic Highway Drainage Pipes
Chemical Resistance
HDPE is resistant to hydrous solutions of acids, alkalis and salts as well as to a large number of organic solvents. Unsuitable for concentrated oxidizing acids.
Pressure and Temperature
Maximum temperature of HDPE pipe is the lowest among plastic pipes. Depending on manufacturer, its upper long term temperature limit is 140oF (60oC and has a short high temperature exposure of 175oF (80oC.
HDPE pipe, like other plastic pipe is used in low pressure applications. Like other thermoplastics, HDPE becomes more pliable when temperatures increase. This means the maximum pressure decreases as temperature increases.
Design Considerations
HDPE pipe, like other thermoplastic piping does not fare well when exposed to ultraviolet light. This effect is commonly termed ultraviolet (UV) degradation. According to the ASTM specification, if plastic pipe is stored outdoors, it may require protection from weathering inaccordance with manufacturers recommendations.
HDPE joints may be fused together with a joining machine. Sticks are available in 20 foot and 40 foot lengths. Depending on the manufacturer, the pipe may be on a spool, similar to the photo above. When shipped and installed from a spool, joining costs are much less.
Tags: Pipe