Issued for Stamp Drawings
This Isometric Package contains a dynamic block and individual blocks for stamping your drawings. This drawing package contains 16 blocks!

Issued for Stamp Drawing Example56.86 KB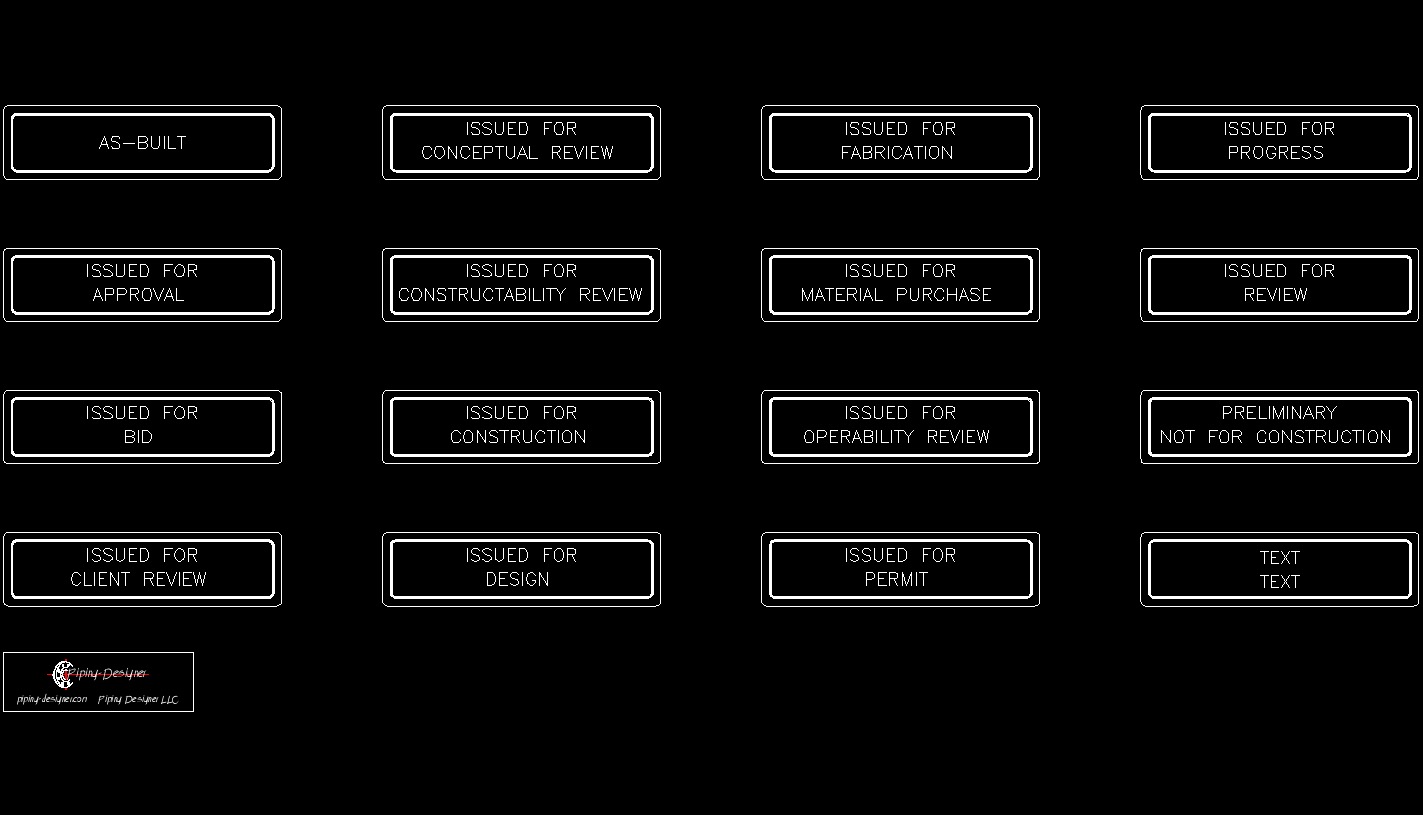 Issued for Stamp Drawing
All the blocks have been created on 'Layer 0' and can be either copied into your working drawing or can be copied into your pallettes. The drawing is saved as a .dwg file and includes blocks for:
As-Built
Issued for Conceptual Review
Issued for Fabrication
Issued for Progress
Issued for Approval
Issued for Constructability Review
Issued for Material Purchase
Issued for Review
Issued for Bid
Issued for Construction
Issued for Constructability Review
Preliminary Not for Construction
Issued for Client Review
Issued for Design
Issued for Permit
Blank box with two lines
Drawing file will work in the following formats:
AutoCAD 2013/ LT2013

AutoCAD 2010/ LT2010

AutoCAD 2004/ LT2004
Want to learn more about dynamic blocks? Check out the AutoCAD webpage!