Flanges in this category are split up as a single flange and a flange pair.
All flange packages are $5.99 each.
Single flanges have multiple views, side and end views. These would be useful when doing end of line work or for plot plan or section drawings.
Double flanges have end views only. They include two flanges with a gasket inserted between them. These are already spaced to include the width of the gasket.
Example of the Type of Blocks
ANSI 150 Weld Neck Flange Drawing Example36.01 KB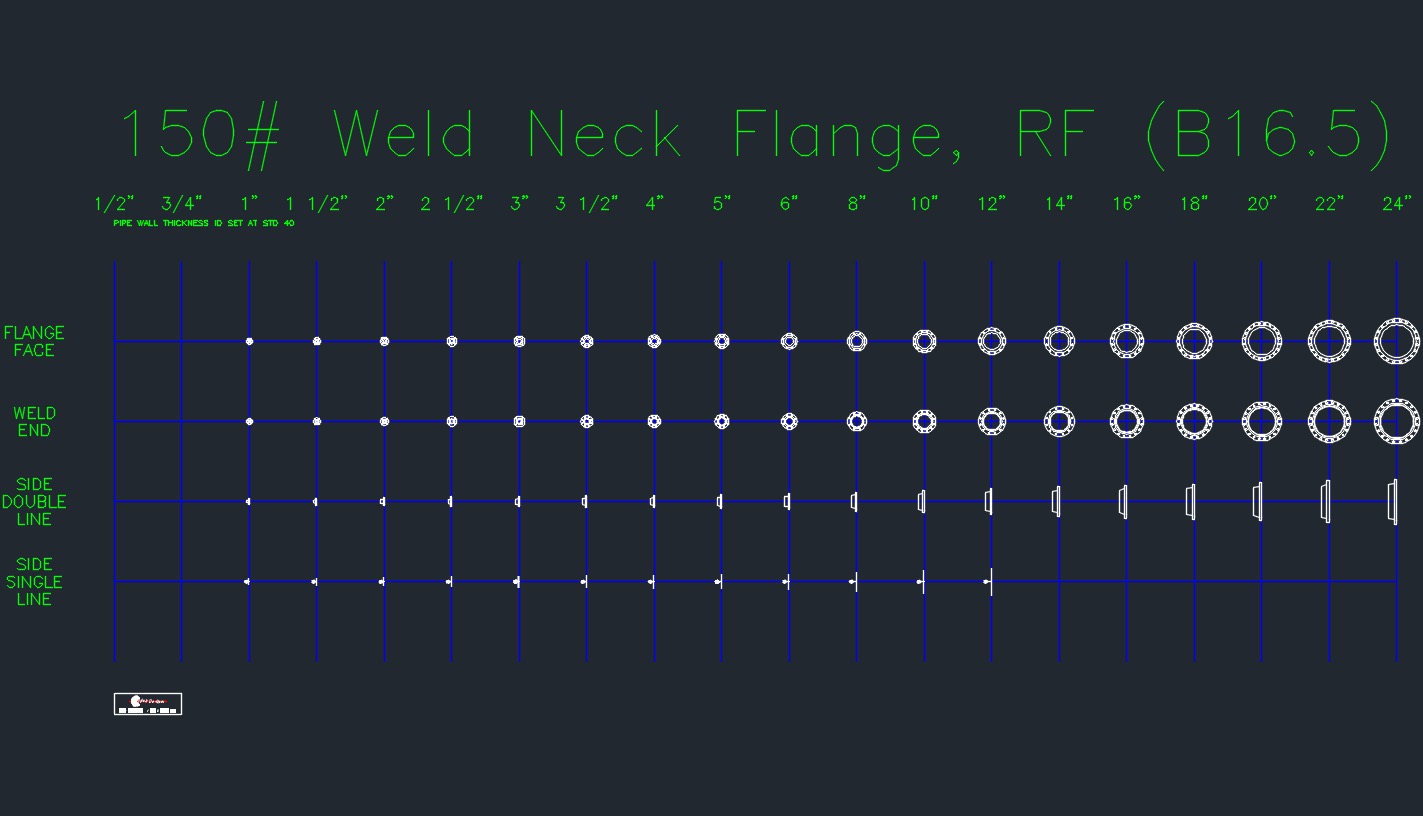 ANSI 150 Weld Neck Flanges

Drawings
Notes for All Drawings
Each drawing package has been created on 'Layer 0' and can be either copied into your working drawing or can be copied into your pallettes. The drawing is saved as a .dwg file and includes four different views:
Fange Face View, 1" - 20"
Weld End View, 1" - 20"
Side View - Double Line, 1" - 20"
Side View - Single Line, 1" - 12"
Drawing file will work in the following formats:
AutoCAD 2013/ LT2013
AutoCAD 2010/ LT2010
AutoCAD 2004/ LT2004