Gasket

A gasket is a material that is used to seal the face of flanges, valves and equipment. Gaskets can be made from materials that are soft or hard, but will compress to make a tight seal. When compressed between two flange faces it will deform to match the surface grooves and irregularities. A gasket must be installed properly to prevent leakage. The surface of the flange must be clear of all foreign bodies such as dust, dirt or grease that could prevent a proper seal. To ensure a seal through out the life of the gasket, sufficient pressure or stress should be maintained to prevent leakage. It is very important to select the right gasket material to be used.
abbreviations
TYPES OF GASKETS
Gasket materials can be divided into three basic categories:
Non-metallic gaskets or "soft gaskets" are made from materials that are easily compressed under a low bolt load. They can be used with both flat and raised face flanges in low pressure applications. Materials used are different types of rubber, PTEF, ceramic fiber, glass fiber and more. ASME B16.21 - Nonmetallic Flat Gaskets for Pipe Flanges
Semi-metallic gaskets are made from both non-metallic and metallic materials and can operate at both high temperature and pressure applications. They can be used with raised face, male and female, and tongue and groove flanges, and many sizes and styles. ASME B16.20 - Metallic Gaskets for Pipe Flanges: Ring-Joint, Spiral-Wound, and Jacketed
Metallic gaskets are made from a combination of materials. These gaskets are used for special applications where a tight fit is needed. Ring joint flanges (RJF) often use these gaskets. ASME B16.20 - Metallic Gaskets for Pipe Flanges: Ring-Joint, Spiral-Wound, and Jacketed.
RING GASKET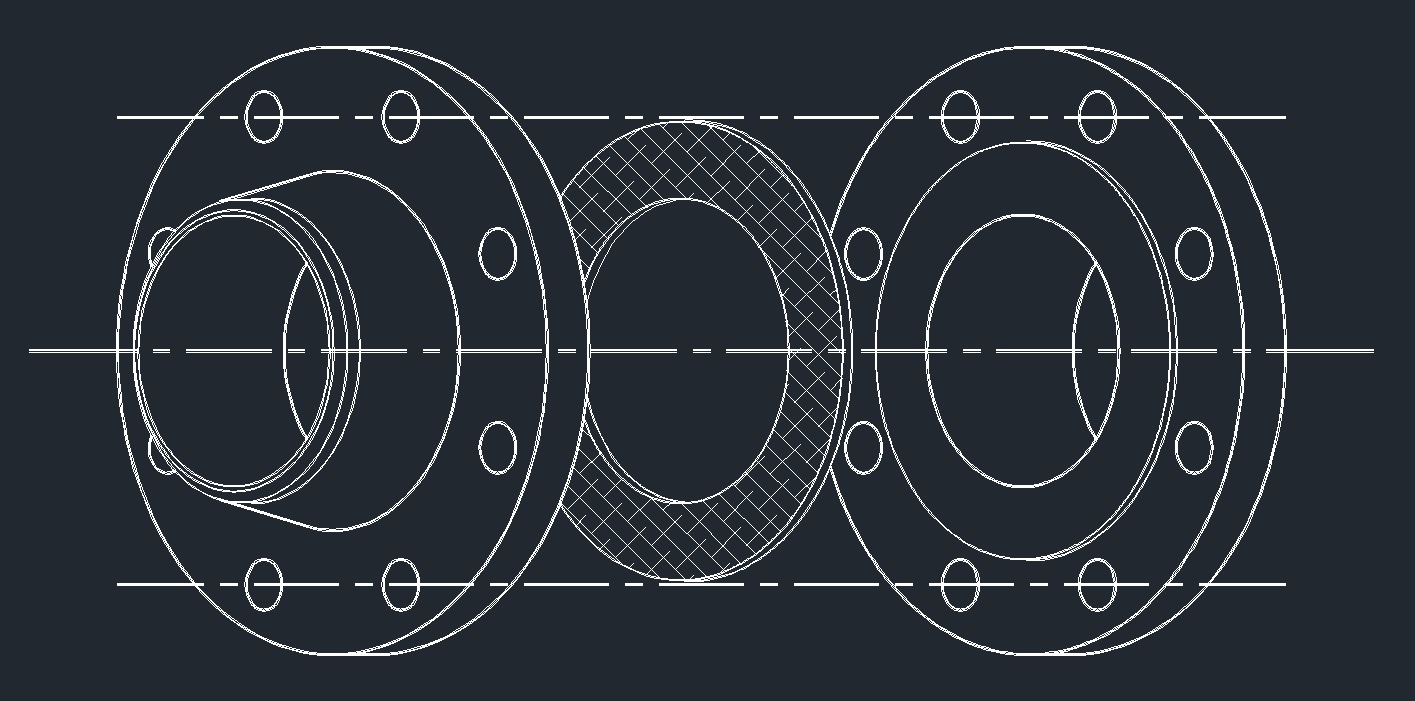 Ring Gasket Drawing
SPIRAL WOUND GASKET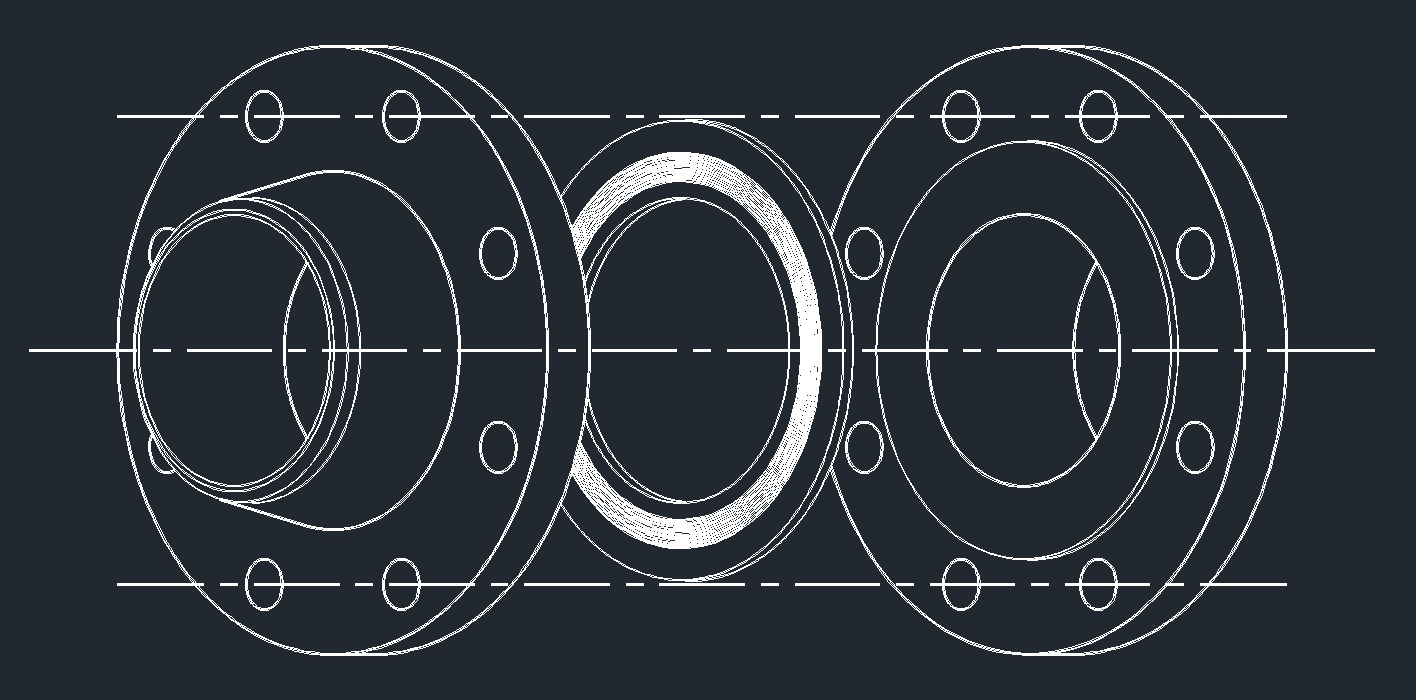 Spiral Wound Gasket Drawing
Ring Gaskets and spiral wound gaskets are used with raised face flanges.
FULL FACE GASKET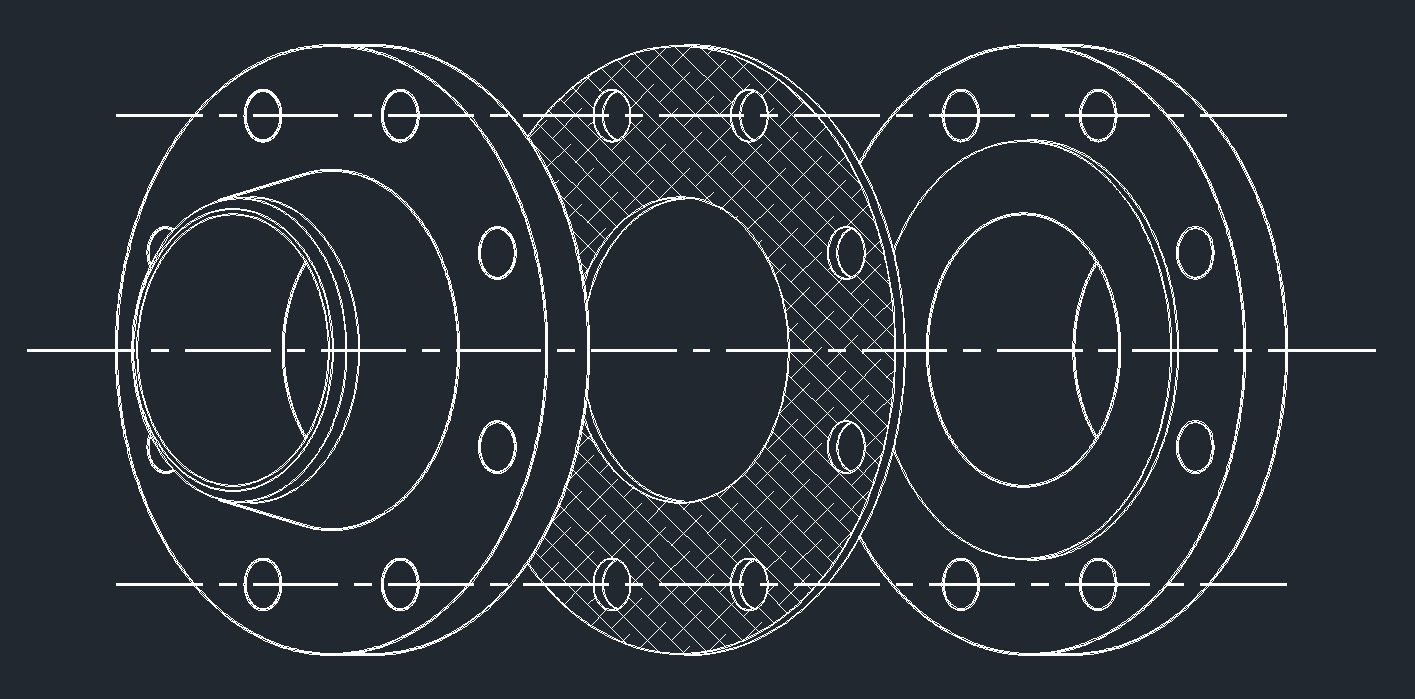 Full Face Gasket Drawing
Full Face Gaskets are used with flat face flanges.
RING JOINT GASKET
Ring Joint Gasket Drawing
API GASKET STAMPING
Manufacturer
Manufactured to standard ASME B16.20 or applicable standard.
Inner ring material stamp other than carbon steel.
Outer ring material stamp other than carbon steel.
Nominal pipe size and pressure class.
Winding material and filler material.
Stamping Location

Metaillac fillers are color coded on full rim of outer ring.
Non-metallic fillers are marked with color stripes on the outer ring.
Inner ring material stamped on inner of outter ring.
STANDARDS
ASME B16.20 - Metallic Gaskets for Pipe Flanges Ring-Joint, Spiral-Wound, and Jacketed
ASME B16.21 - Nonmetallic Flat Gaskets for Pipe Flanges
ISO 4709 - Composition cork -- Gasket material -- Classification system, requirements, sampling, packaging and marking
ISO 7483 - Dimensions of gaskets for use with flanges to ISO 7005