Dummy pipe support, also called dummy support or dummy leg, is a structural element used in piping systems, particularly in industrial settings. It's not a functional support like other pipe supports that bear the weight of the pipes and maintain their position. Instead, a dummy pipe support is added for specific purposes, such as to prevent excessive sagging or thermal expansion related issues in a piping system.
Key Points about dummy pipe supports
Thermal Expansion - Piping systems are subject to temperature changes, and when pipes heat up, they can expand. This expansion can put stress on the piping and its components. Dummy pipe supports are strategically placed to accommodate thermal expansion without causing excessive stress or deformation.
Preventing Sagging - In some situations, long sections of piping might sag due to their own weight or thermal expansion. To prevent this sagging from causing issues with proper flow or structural integrity, dummy pipe supports are used to hold up the pipe at specific intervals.
Equipment Movement - In industrial environments, there might be instances where equipment needs to be temporarily moved or replaced. Dummy pipe supports can be used to hold the pipes in place while the equipment is being worked on, preventing disruption to the entire piping system.
Construction and Maintenance - During the construction phase of a piping system or when maintenance work is being performed, dummy pipe supports can be used to temporarily hold pipes in place until the permanent supports are installed or the maintenance is complete.
Dummy pipe supports are typically rigid structures that do not allow for vertical movement, but they can accommodate thermal expansion or contraction in the horizontal direction. They are usually designed to bear the weight of the pipe section they're supporting and are positioned strategically to ensure the overall stability of the piping system.
It's important to note that the design and implementation of dummy pipe supports depend on factors such as the type of piping system, the materials used, the operating conditions, and the specific requirements of the project. Proper engineering and design considerations are essential to ensure the safety and functionality of the entire piping system.
Horizontal Support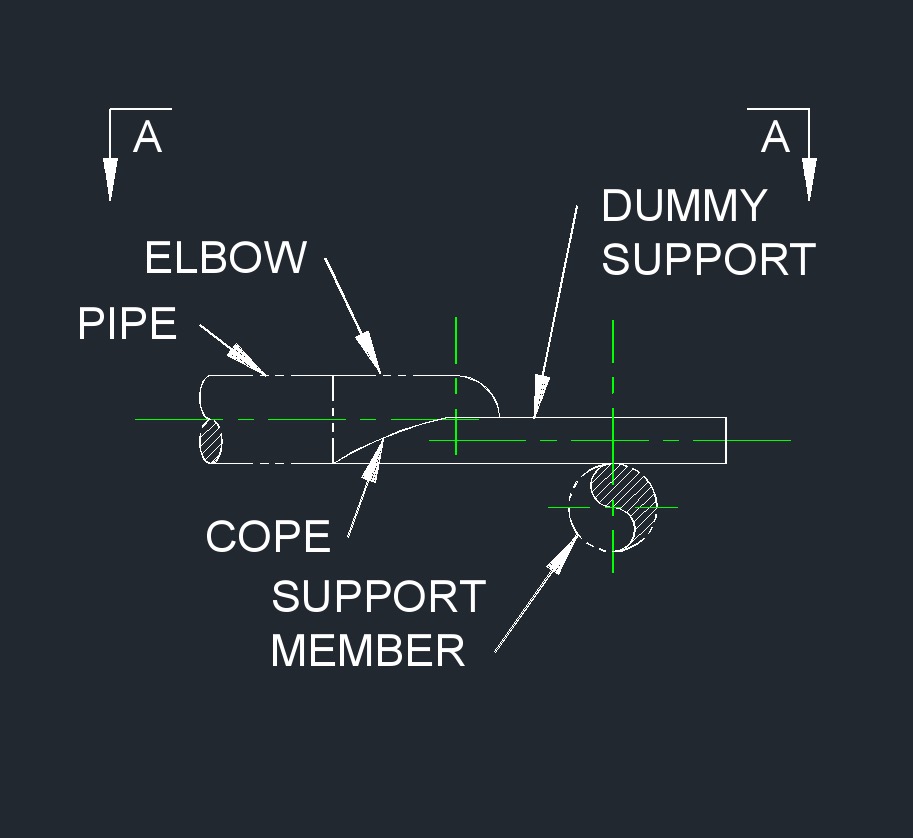 Horizontal 90 on Pipe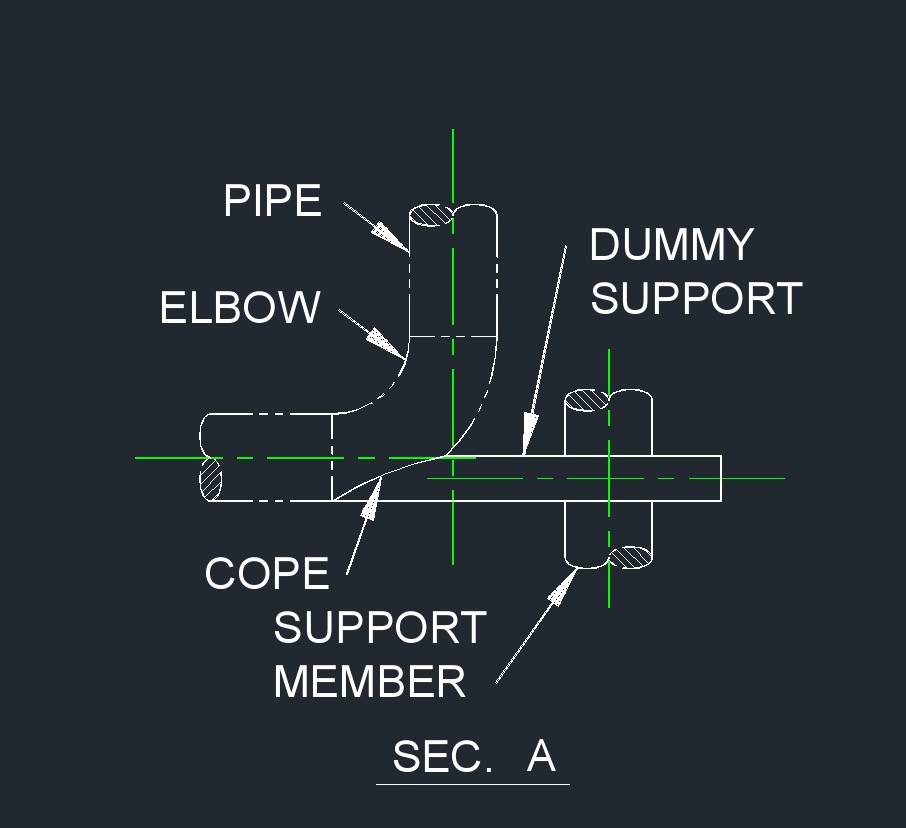 Horizontal 90 on Pipe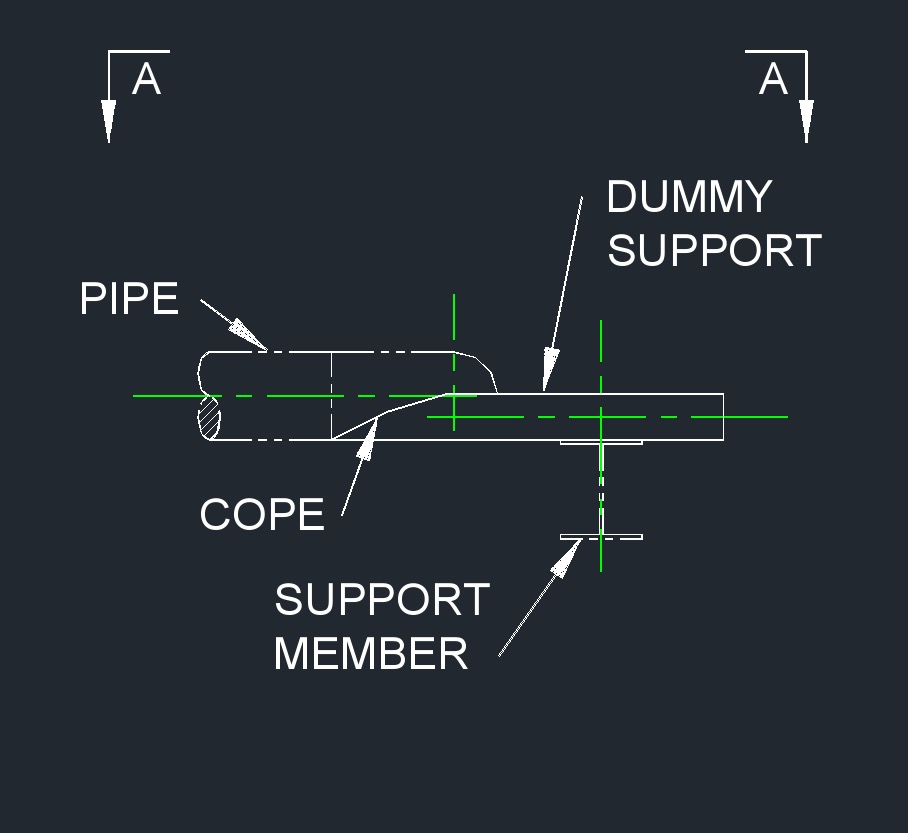 Horizontal 90 on Beam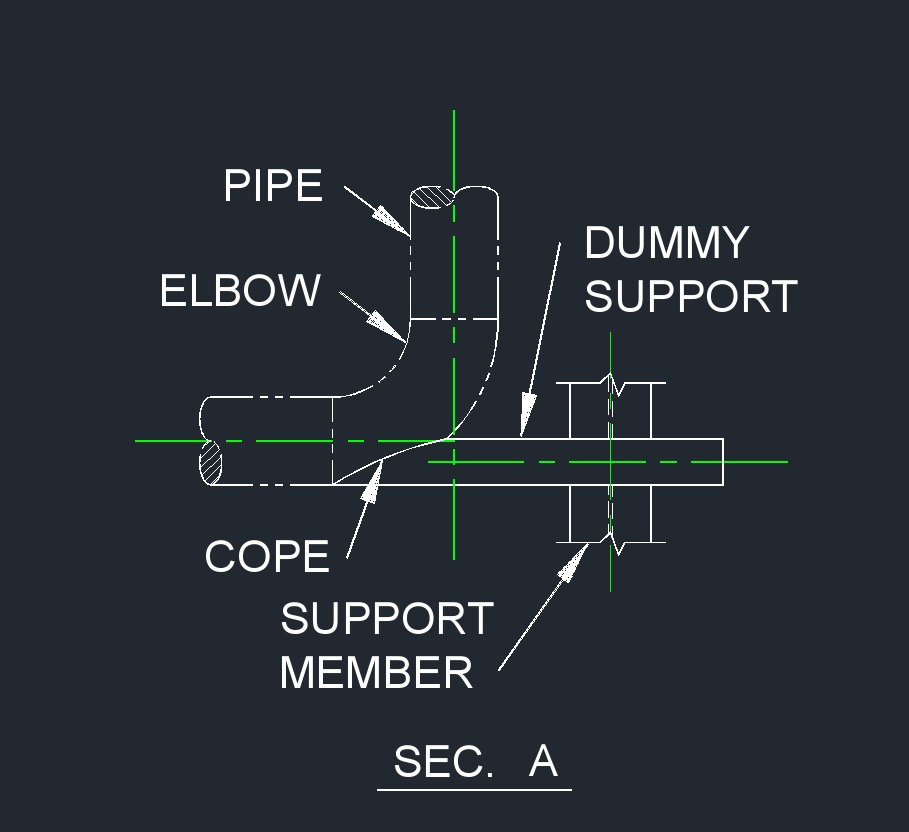 Horizontal 90 on Beam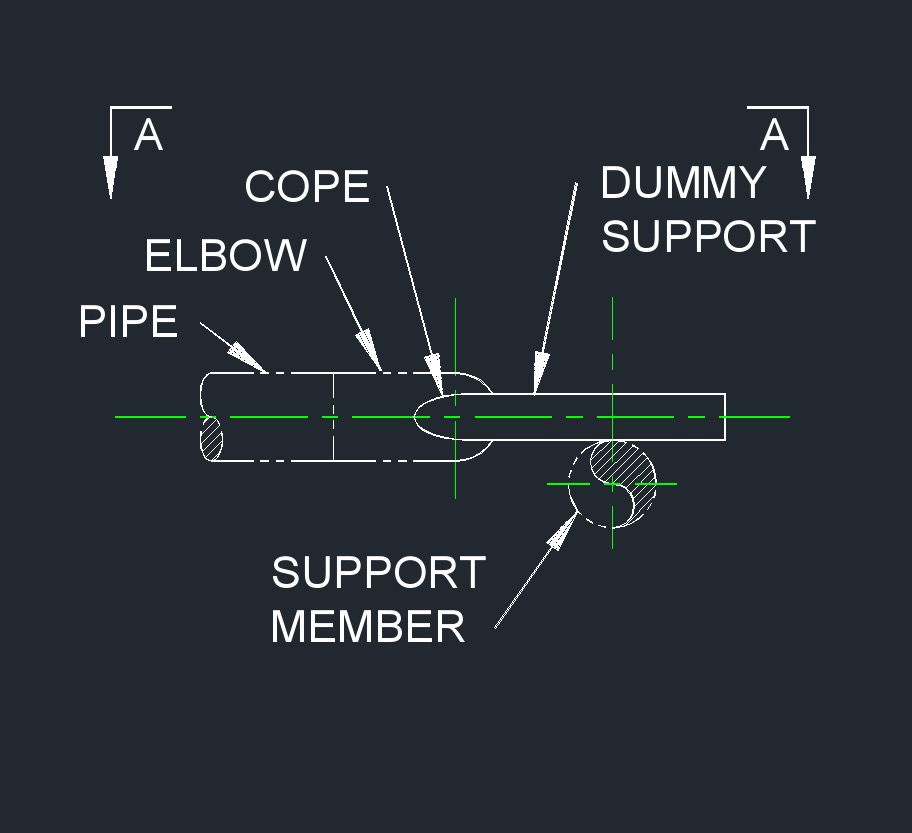 Horizontal 90 on Pipe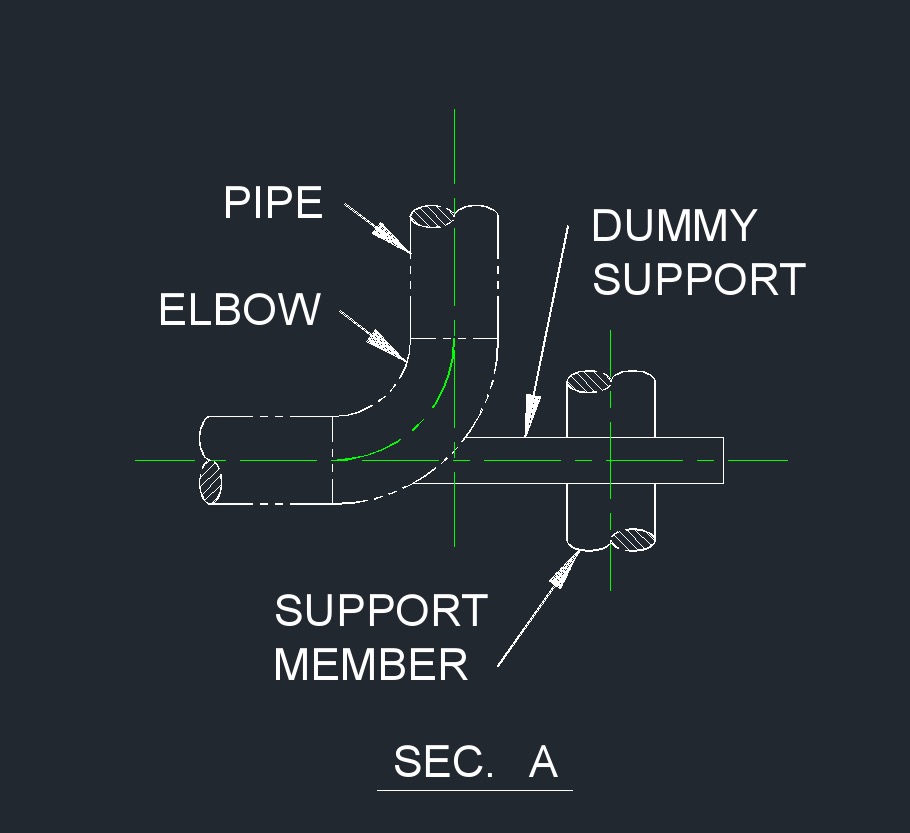 Horizontal 90 on Pipe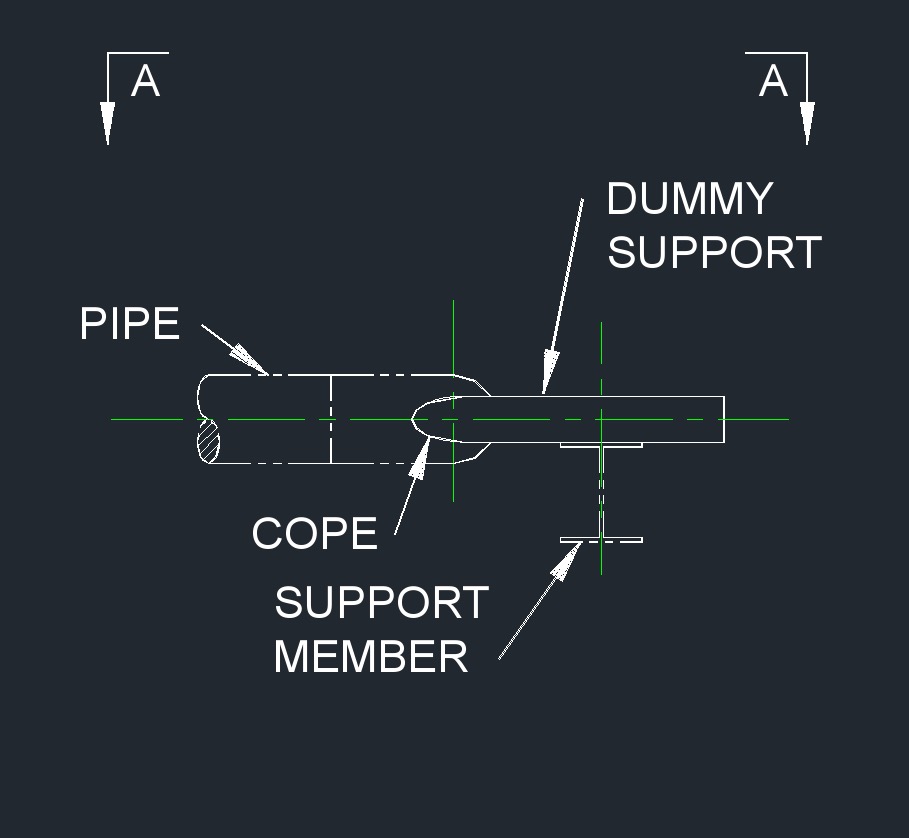 Horizontal 90 on Beam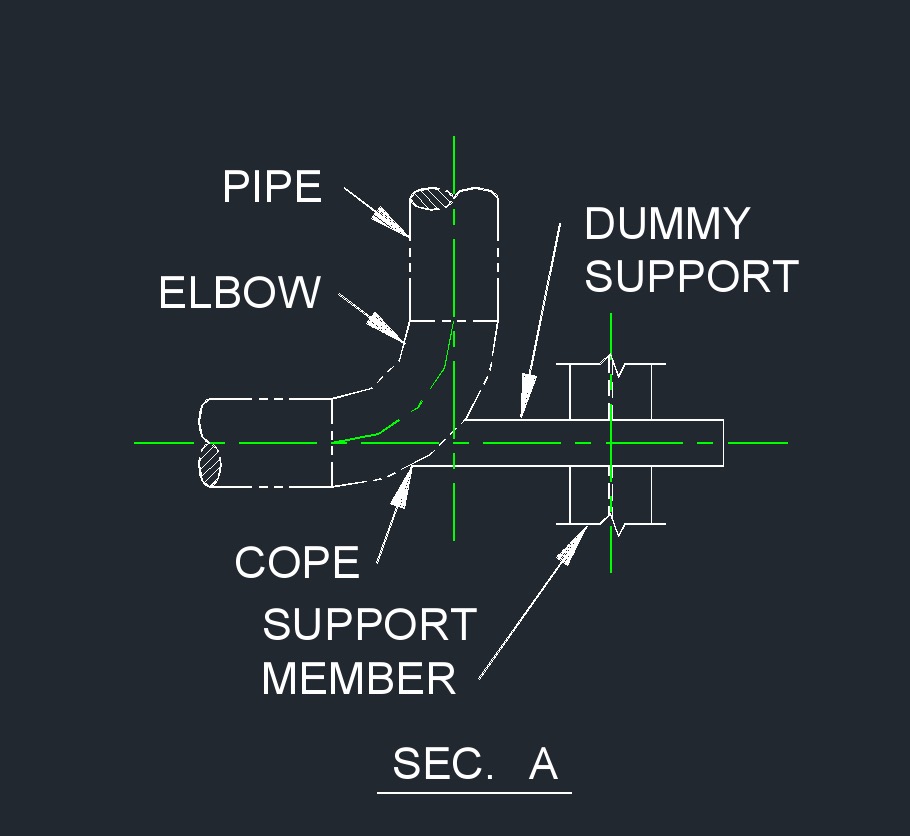 Horizontal 90 on Beam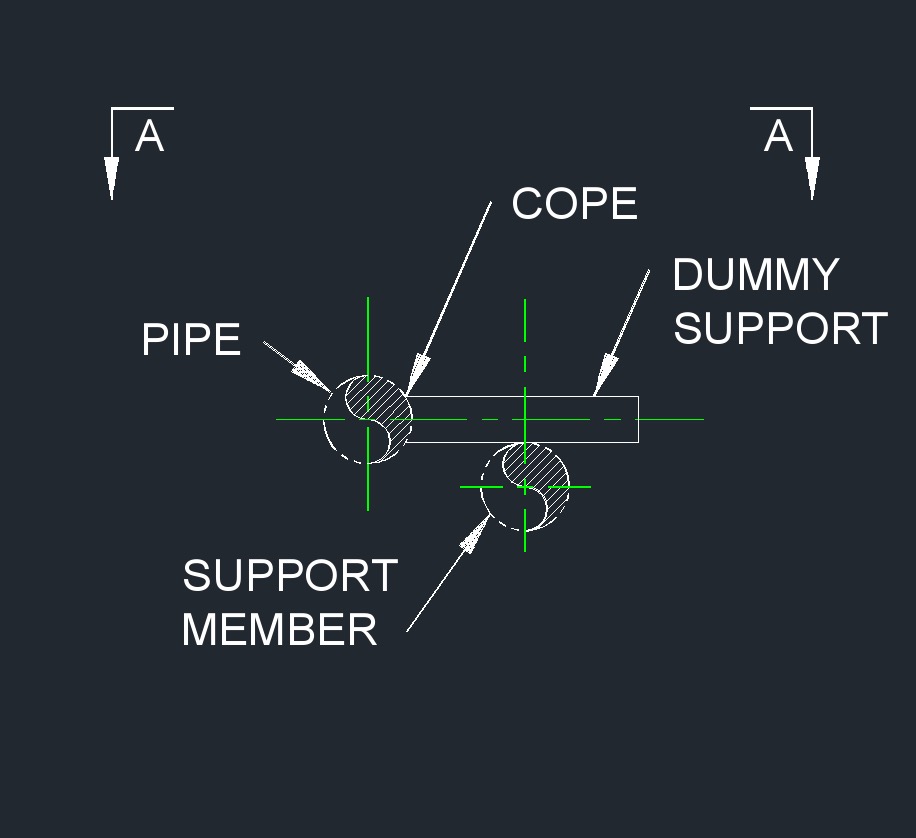 Horizontal Pipoe on Pipe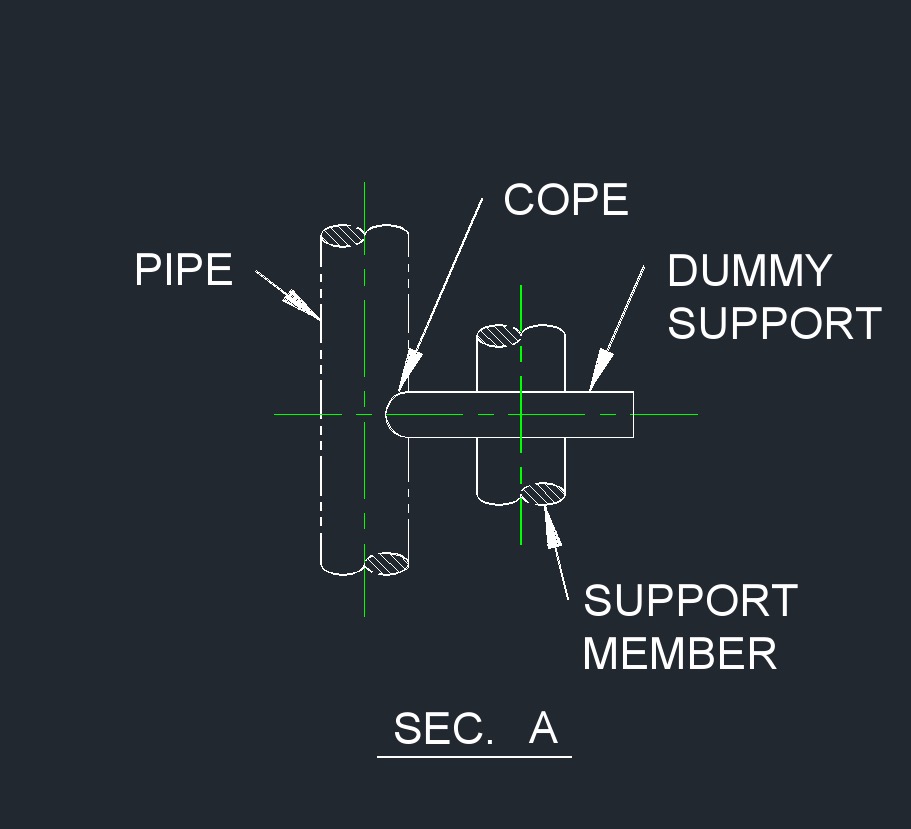 Horizontal Pipe on Pipe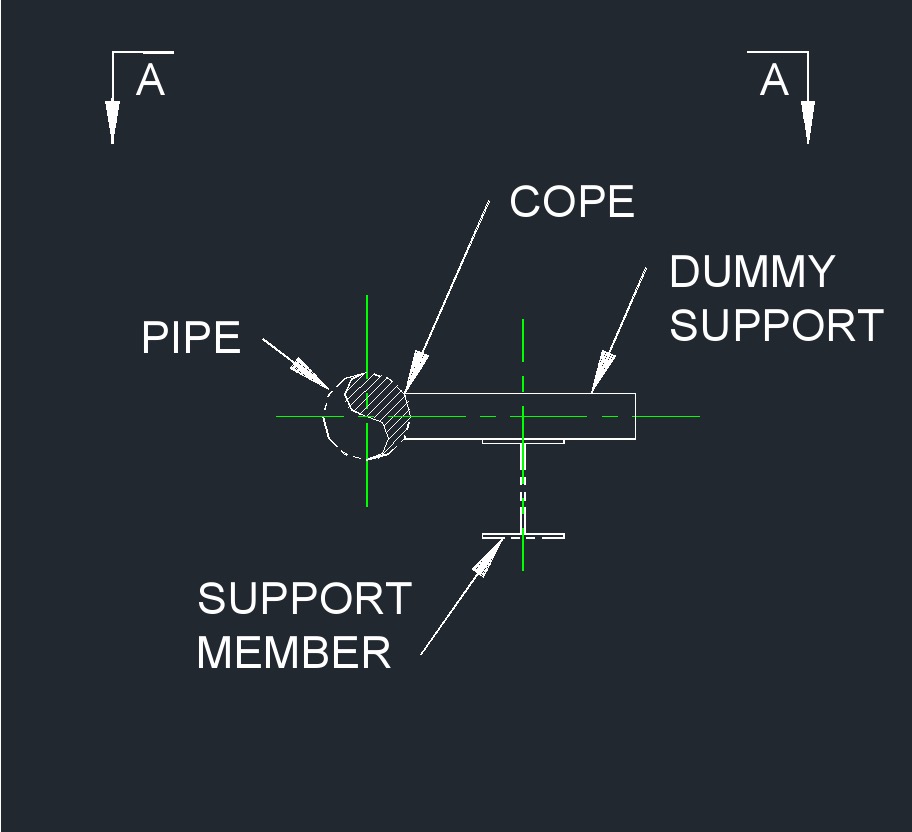 Horizontal 90 on Beam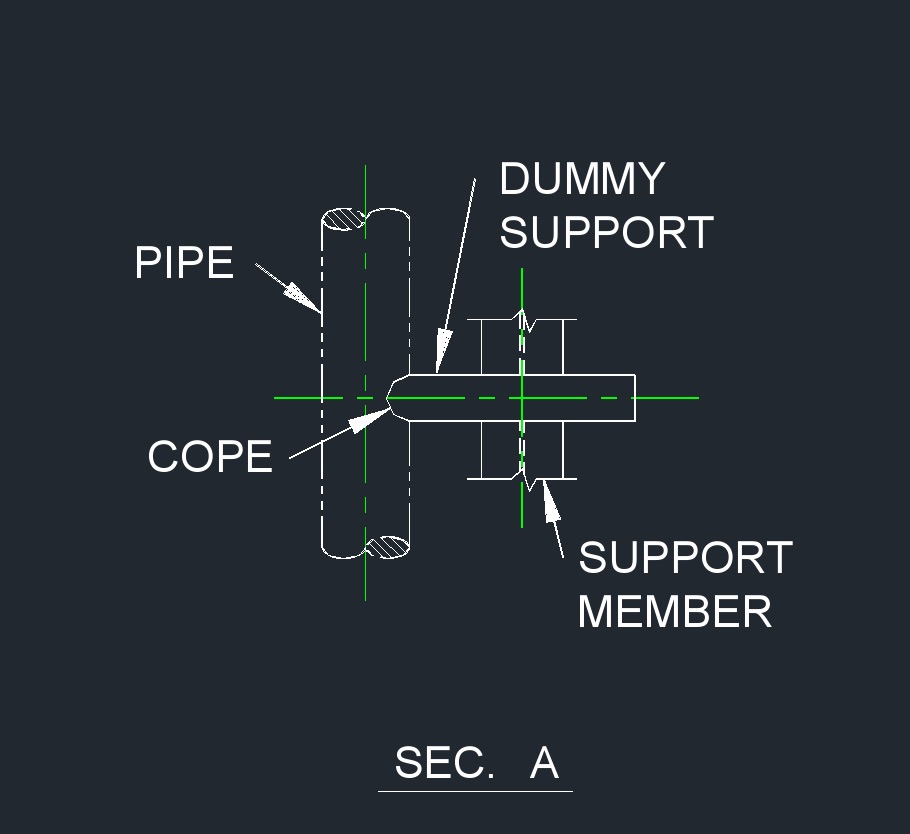 Horizontal 90 on Beam

Vertical Support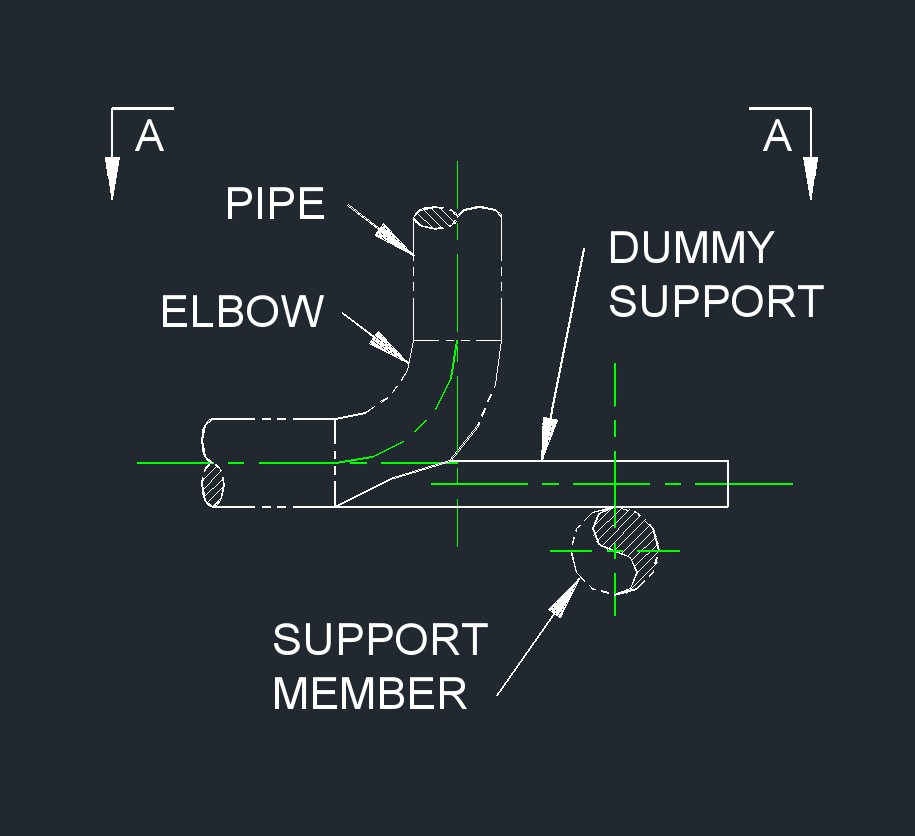 Vertical Up 90 on Pipe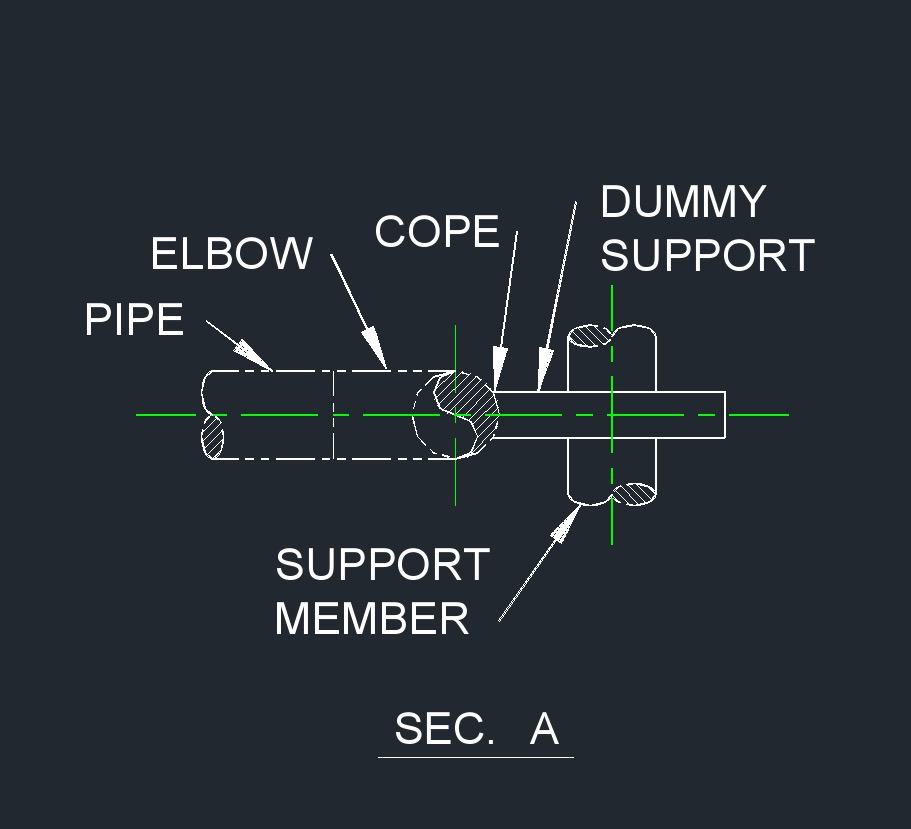 Vertical Up 90 on Pipe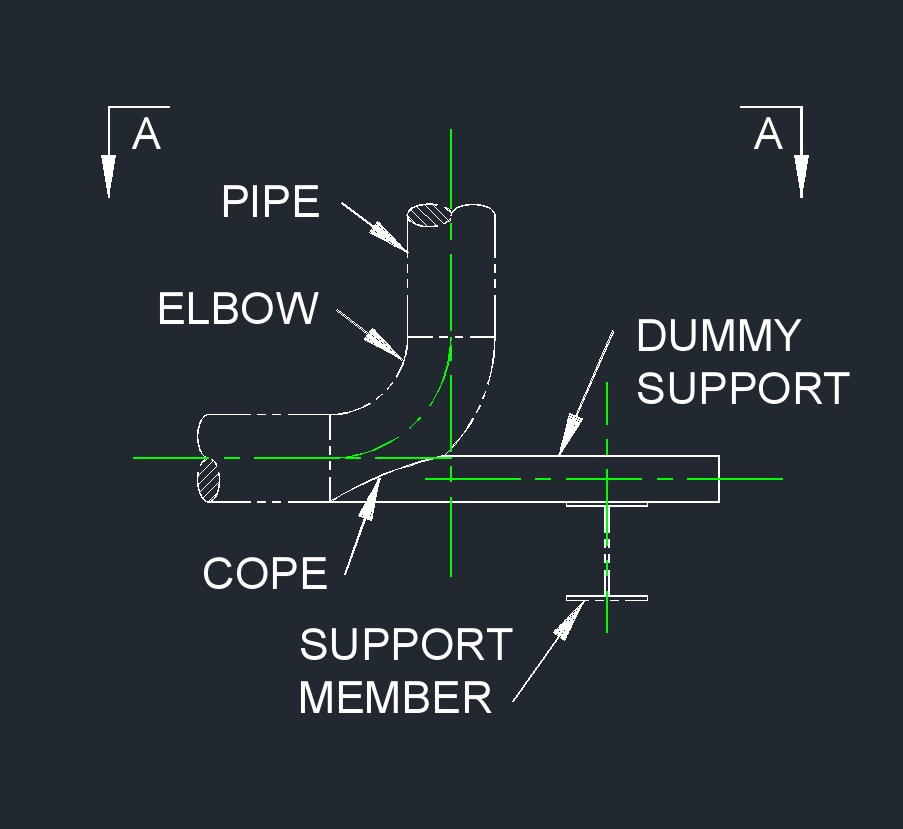 Vertical 90 on Beam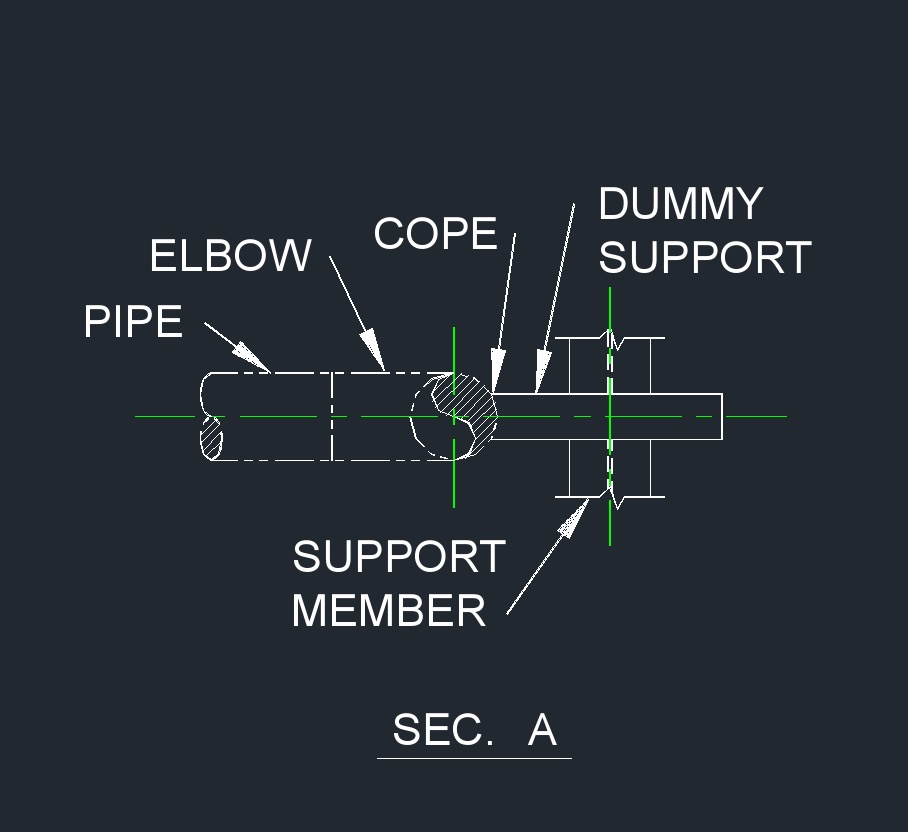 Vertical 90 on Beam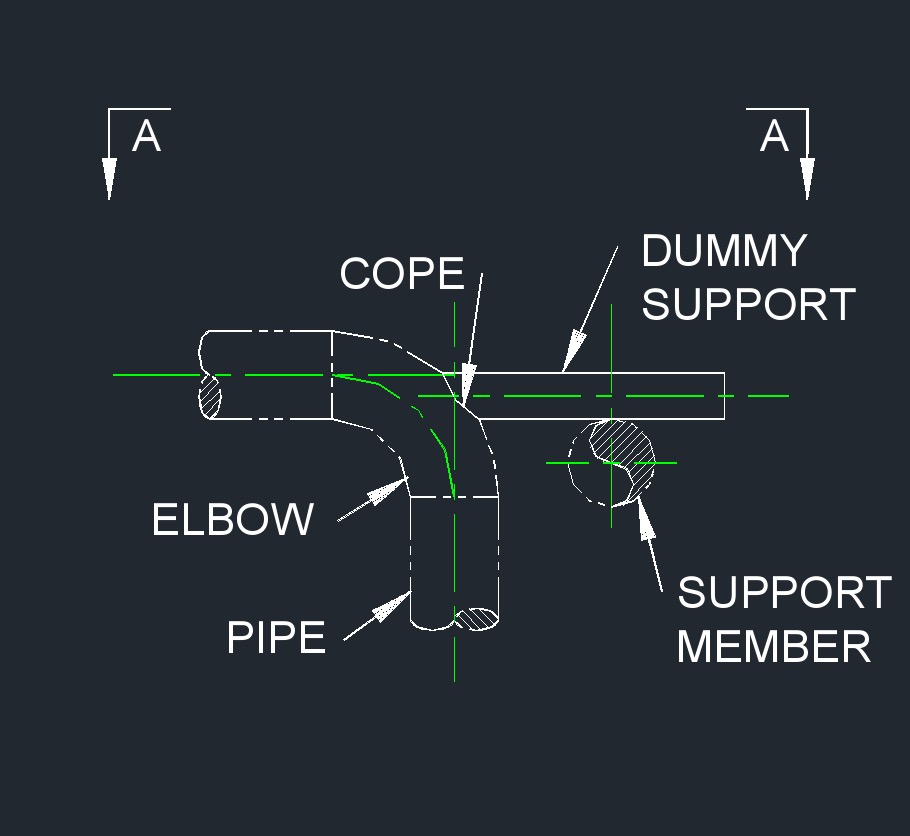 Vertical Down 90 on Pipe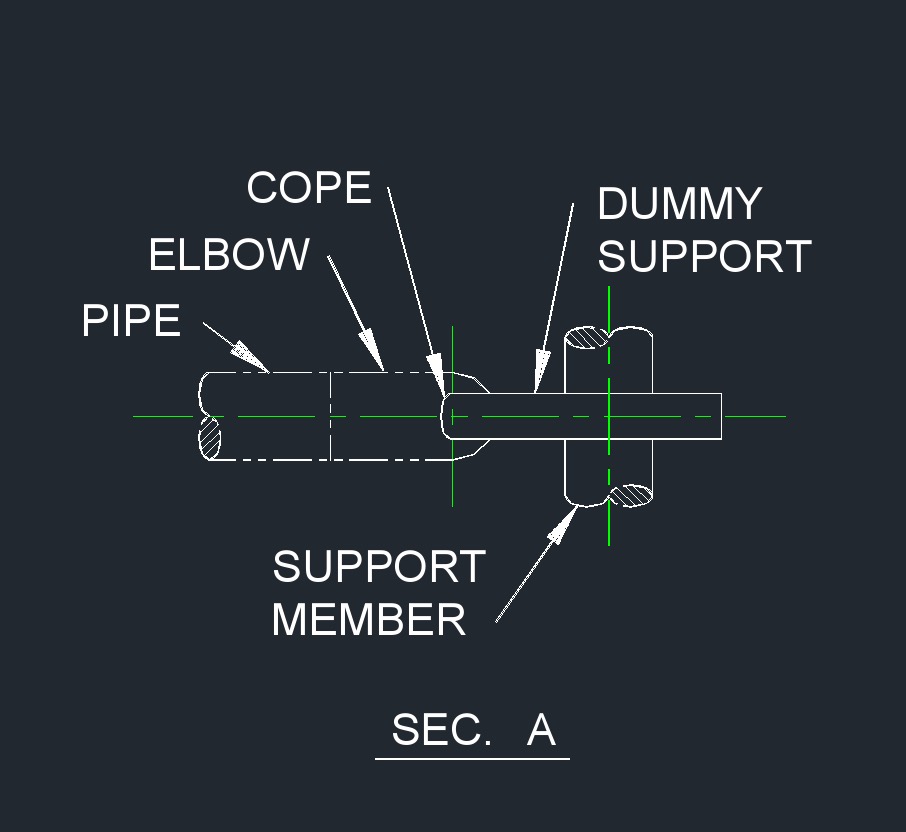 Vertical Down 90 on Pipe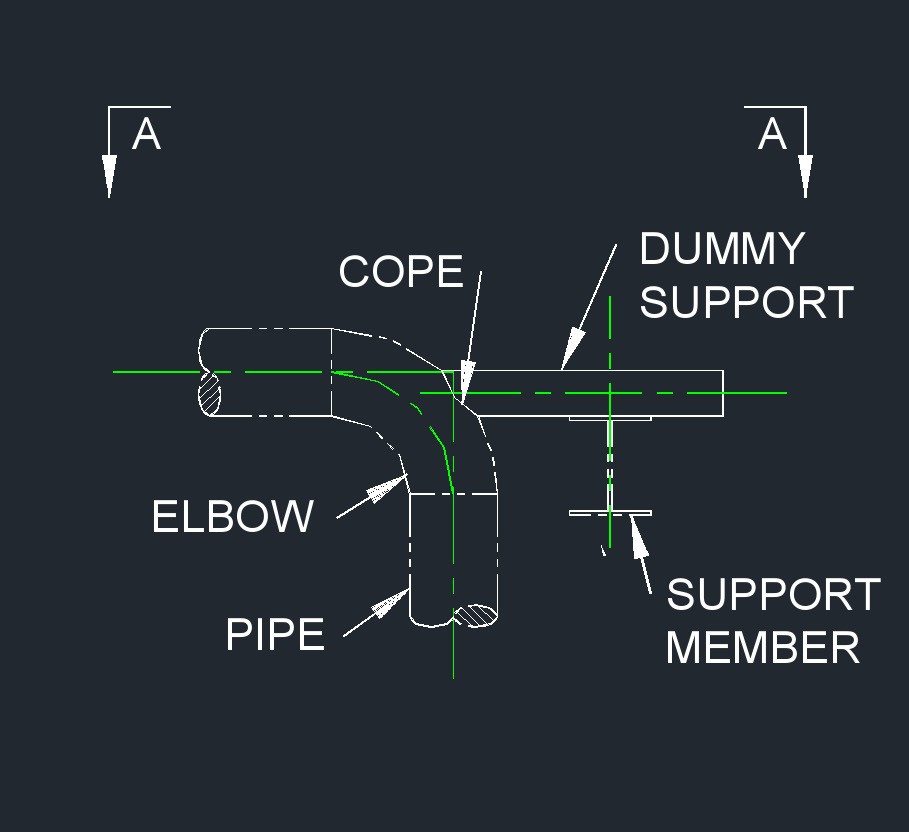 Vertical 90 on Beam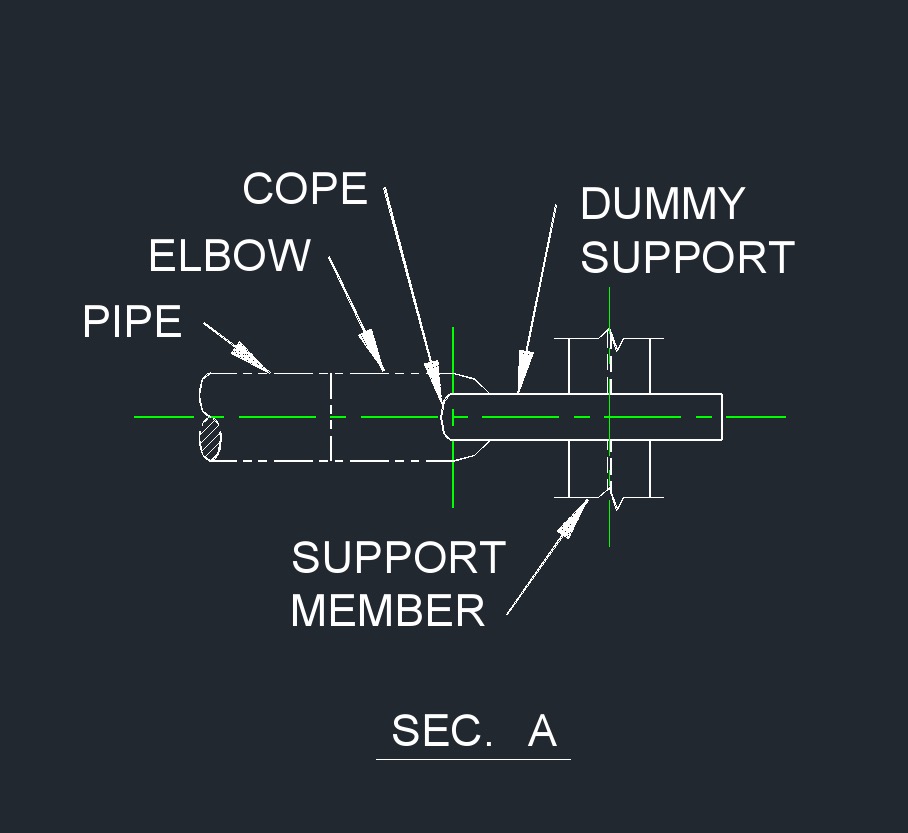 Vertical 90 on Beam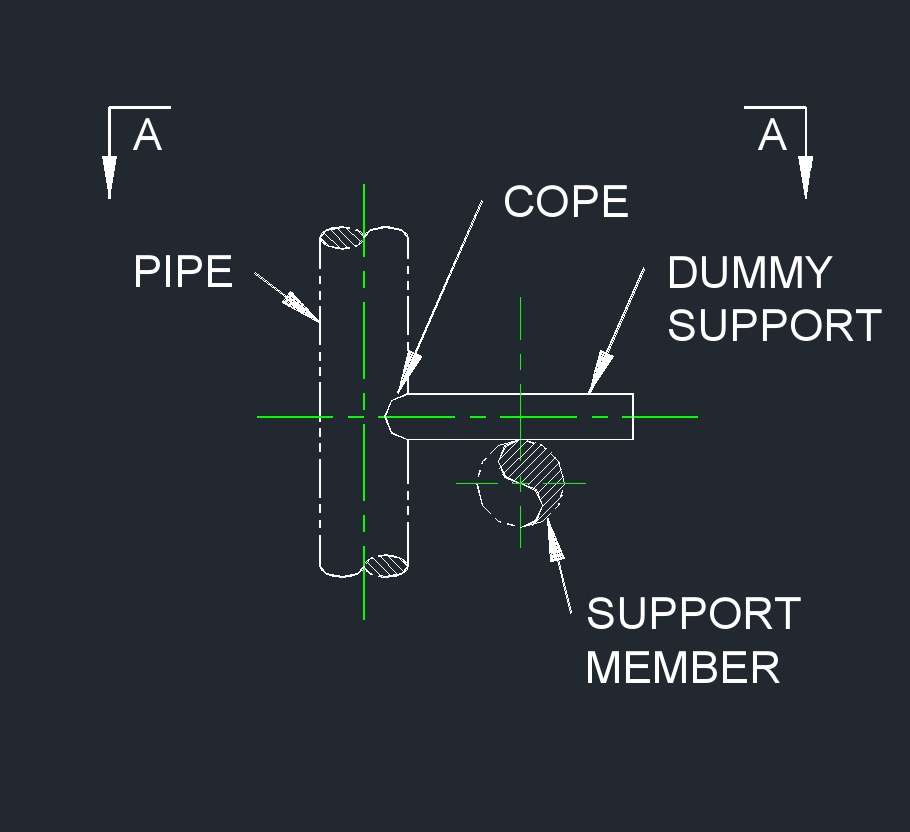 Vertical Pipe on Pipe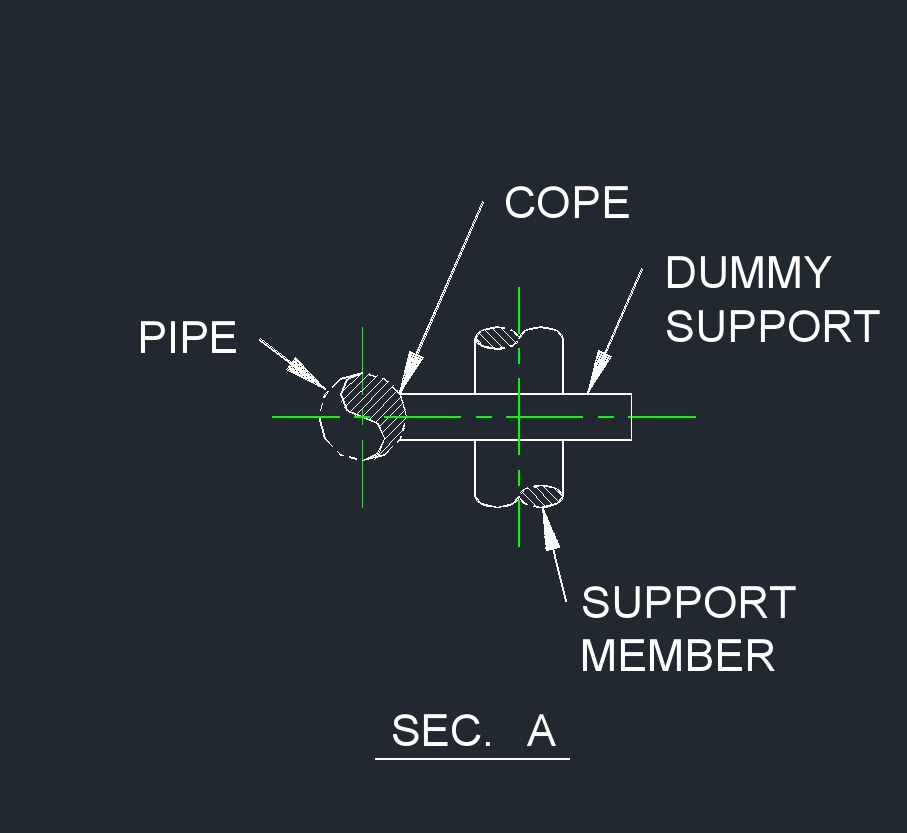 Vertical Pipe on Pipe
Vertical 90 on Beam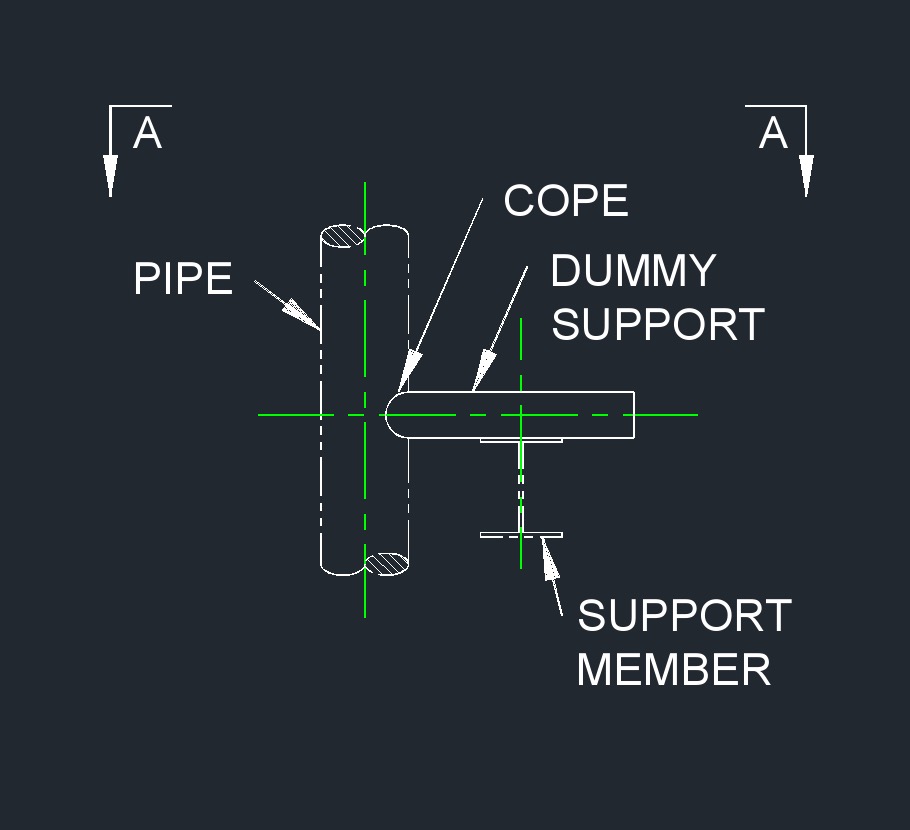 Vertical 90 on Beam


Tags: Drawings Pipe Support